Aries Horoscope 2014 predictions about work love and luck
Aries Horoscope 2014 predictions about work love and luck with : Paolo Fox, Susan Miller, Paolo Crimaldi, Branko, Antonio Capitani and Marco Pesatori.Aries Horoscope 2014: this article compares some of the greatest astrologers of our time, with in-depth predictions or short previews meaningful and concise. We warmly thanks the daily work of the great astrologers: Paolo Fox, Susan Miller, Paolo Crimaldi, Branko, Antonio Capitani and Marco Pesatori are doing for us, trying to improve on our journey in this amazing life.
Characteristics sign Aries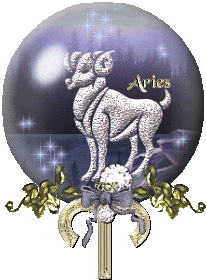 Symbol: stylization of the curved horns of Aries.
Seasonal symbols: decreed the beginning of spring and starts the life cycle.
Day of week: Tuesday.
Lucky Number: 8
Birthstones: Diamond, ruby, red jasper, green jasper
Colors: red, orange.
Plants and flowers: thorny bushes, holly, broom, pink, poppy, tulip.
Metals: iron.
Ideal essences: sandalwood, clove, lavender.
Aries Horoscope 2014 Paolo Fox Susan Miller
Sign Aries predictions 2014
1 decade 21 to 31 March
2 decade 1 to 10 April
3 decade 11 to 20 April
Aries Horoscope 2014
Those born under the sign of Aries in 2014 will live a far from static : it will be a dynamic year , under the banner of the new, especially in the aspects of your life that you consider very important as the professional and sentimental. The new course will be in the form of situations you like, especially with regard to the affective sphere , but also objective situations of difficulty and responsibility ; This will take you to not be happy with yourself and your life , and in this case you'll have to pull out one of the qualities that most represents you : courage . In the first half of the year you will be presented a series of problems that you will face with rationality and intelligence, while the second half will be characterized by less stress both physically and mentally as well as by greater clarity of important issues. Be certain to seek constantly a psychological balance that will help you face the challenges and to enjoy moments of relaxation. Aries Work & Money 2014: Avoid impulsive gestures : if you want to change jobs, whatever the motive which impels you to make this choice , move with caution. Pluto and Saturn also reported family conflict about a career choice , indicate the effort , even physics : if you commute, as never weigh you get to the office . Courage: the situation is about to change and the good news coming very soon. From June Jupiter encourages you and will pave the way for your intentions. From October onwards, Saturn does not hinder you more , and you could magically find that the work that you weighed so much in reality also has its positive aspects. Uranus is the source of sudden changes, proposals unexpected opportunities that will be evaluated carefully. Are you undecided ? Take advice from a competent friend , consult an expert in the field and schiaritevi ideas . One step at a time and success will be secure. Be careful with the expenses in the first part of the year. Accepted funding only if you have the absolute certainty of being able to honor its debts and read carefully the terms and annotations . In the second part of 2014 finally your situation will return reassuring. You will have many opportunities to replenish your budget and some of you might even win the game. But the stars are recommended : bets a little , luck , if it is smiling at you , does not care how much you spent . 
Paolo Crimaldi Aries Horoscope 2014
Sign Aries predictions 2014
1 decade 21 to 31 March
2 decade 1 to 10 April
3 decade 11 to 20 April
Aries Horoscope 2014
You can actually say that your year is divided into two sections, one before it goes to around the middle of July where you have to plant and make some sacrifices , and then that will take you beyond 2014 where to live if you do not annuity , no doubt with great ease and availability of resources, both in terms of economic-financial and emotional – relational . In fact, in the month of July there will be two changes of ownership in the sky, both to your advantage : first, that Jupiter will be from July 16 will enter the sign of Leo and begin to form a beautiful trine to your natal Sun , followed by Mars finally in the early hours of the day 26 leaves the sign of Libra and helps you to find and a bit ' of peace , stability and positive energy. So to put it simple and straightforward , as is best suited to your psychic nature , matches with the handbrake on , in order to avoid making overly steps longer than the leg and dangerous to your future well-being , reaching out , starting to precisely from the middle of the summer , to a destination where we can bring enjoy and satisfaction with the fruits of all the work done up to that point . And it will be the working life that will ask you a lot in the first half of the year , forcing them to work at certain times so a little ' too stressful, always in places and times that can not be congenial and which often will confront those who seem to volervi embarrass , or otherwise try to make you appear in the eyes of others in a different way than you are, almost wanting to frustrate , or certainly diminish the work you normally do despite possible and heavy loads to which they will be subjected in spite of yourself . Needless to say to try to maintain a zen attitude , aloof, not making you take from attacks of anger and impatience in front of several of the glaring injustices . Mars opposition from Libra to the end of July as we have already said, it will facilitate you in finding a balance between reason and calm and more than a few occasions , especially when you feel unfairly pressured , criticized without just cause , or simply realize that what you do with so much effort is taken for granted and therefore not considered in the right measure , here you could find yourself losing his temper and arguing with those who may be one of your top or at least important person in your life. It would be well, however, to avoid these clashes turned particularly between May and June, when the sky will weigh heavily in your opposition between Mars and Uranus , which could really endanger a little ' securities and then you nullify the effort so far born. Remember that although these two months heavily stressful , but can also be very important to unlock longstanding situations that seemed granitic and there allowed to come out from outdated models and patterns for your plan of evolution and therefore completely useless. Between 7 and 23 April Mercury in your sign will help you to find immediate solutions to problems that you were a bit ' invading more than expected and a choice made extemporaneously will allow you to get out of a lot' of red tape , or financial, that seemed unsolvable instead . But as it was the middle of July , things are the best for you, and from the late evening of July 31 , and until the 15th , Mercury in Leo trine from there to encourage every initiative, but more importantly, also of strong ' support of Jupiter will enable you to make great gains , finally returning money that has long been waiting , or even able to finally find a work placement that can be fully satisfactory to your expectations and professionalism. Finally, the trine to Mercury in Sagittarius from November 28 (and until the early hours of December 17) will be the last of this great panacea , 2014, bringing you as a Christmas gift the opportunity to be able to approach something new and suggestive, as for example, a possible promotion or an opportunity to start to see a project that you hold so much , it will give way to start the new year then under the best auspices . As for the emotional life , however, things follow very different paths and for many of you it is time to make choices that can really be called epoch-making , especially if you are really convinced by now and ready to get involved in a serious relationship , well structured , in which to find a different way of loving and being loved , but also to build something that is not only based on a fleeting passion or a way of being together too busy and not paying attention to the search of a true and deep balance relational . All this does not mean that you are getting older in the heart , but simply than ever this year you really need to know who to give securities, hold you , respect you , love you unconditionally, without constantly put to the test with exorbitant demands or with ups and downs that would make your life even more stressful than it will be only thinking about the work situation. So may you be as clear as only you know and do not be afraid of judgment and abandonment, because it will be important for you to understand what is really functional to your emotional well-being , how to live simply emotions that latitano time in your life so so simple. If you are a couple it is very likely that ridisegnerete a lot 'of dynamics , and above all put in order what are the priorities to which you're particularly concerned , without intimidate before any possible reaction partner that can sometimes be quite noisy, but that hardly however deter you from coming to less purpose for which you have meditated too much. It 'clear that this approach can also lead to breakage , potentially irreversible , at least until March 5 , or until stazionerà Venus in the sign of Capricorn, thus forming a square to your natal sign . Indeed the first two months of the year are a swampy territory , but at the same time a real initiation test that will allow you to really understand what is important in a relationship, regardless of whether you already have a story or not. Your season of love, or when Venus enters your sign , begins May 3 and will end at the turn of the 28th and 29th . Short but intense period , and to give to the relationship that you are already living a more passionate and overwhelming emotional dimension , but also to make new friends , especially if you are single, that can give you the opportunity to take off in a relationship really beautiful and rich pleasant surprises. From August 12 to September 5 the trine of Venus from Leo , it prepares you to the possibility of making new knowledge that can give your love life a series of twists that you yourself will be the first to stand without surprise. You'll probably have to look at what can initially be only platonic , or at least without a real future , perhaps waiting for the entry of Mars in Sagittarius in the late evening of September 13 to see get off the ground , if there are features , the report or if you are already experiencing a marital ménage is likely that there will be any stress that you remit pleasantly question everything and will open up new emotions. Between the evening of 16 November and 10 December Venus will form a trine from Sagittarius instead , something very interesting in terms of social life , opening to new friendships , trips that may restrict opportunities to meet people outside of the ordinary that will allow you to new experiences , but most of all sizes experience of being together , even as adventures only a few days, completely different from those normally experienced , so as to make you feel completely new individuals in a position to be able to cross borders unimaginable only a few months earlier.
Branko Aries Horoscope 2014
Sign Aries predictions 2014
1 decade 21 to 31 March
2 decade 1 to 10 April
3 decade 11 to 20 April
Aries Horoscope 2014
Watchword act. Often you can not accomplish your projects do not always depend on you but the inconveniences that you encounter along the road that leads to success can not be an alibi. 2014 will require all your courage and will test your ambition and your stamina. Until July changes in view of the professional front and a private eye to physical form. Be guided by the enthusiasm and curiosity and this 2014 will surprise you.
Paolo Fox Aries Horoscope 2014
Sign Aries predictions 2014
1 decade 21 to 31 March
2 decade 1 to 10 April
3 decade 11 to 20 April
Aries Horoscope 2014
It starts slow but good diesel will recover in the summer. At the beginning of 2014 will continue to be affected by the economic problems or work that you have already anguished over the last few months of 2013, but from late spring will change the wind. Already in July may close new contracts with a positive sign, in August, do not take commitments that are not of love: the summer season will be for you the most fertile in the field sentimental.
Antonio Capitani Aries Horoscope 2014
Sign Aries predictions 2014
1 decade 21 to 31 March
2 decade 1 to 10 April
3 decade 11 to 20 April
Aries Horoscope 2014
For Aries, 2014 will be a year of growing up, with the final crackling. At first you may feel disoriented, including missed promotions or unwanted expenses, but from July 16 will witness a significant improvement in your everyday life. With the cessation of hostilities signed Mars, you can totally renewed enthusiasm but be careful because fraud, deception and financial risks might be hiding around the corner. With regard to the working environment at the sky of the new year seems quite generous in love do not expect sparks. Playlist stellar Tracy Chapman, Talkin 'Bout a Revolution.
Marco Pesatori Aries Horoscope 2014
Sign Aries predictions 2014
1 decade 21 to 31 March
2 decade 1 to 10 April
3 decade 11 to 20 April
Aries Horoscope 2014
"Full speed ahead: if even earlier in the year will need at some point in marking time, from the middle then you regain full contact with your true nature, that of beings that are set off, depart, smashing, overwhelm." Growing energy, 2014 may flow smoothly (especially the second half) waiting for the grand finale, characterized by strong winds of revenge. Ready to attack, indomitable, sweet and strong, but not with their backs to the wall. 
You can use follow Twitter, I like Facebook, or share the article on social we are also on Google +1 , thank you for choosing Only Great Style – fashion shows look clothing accessories collection, happy new year and good navigation.