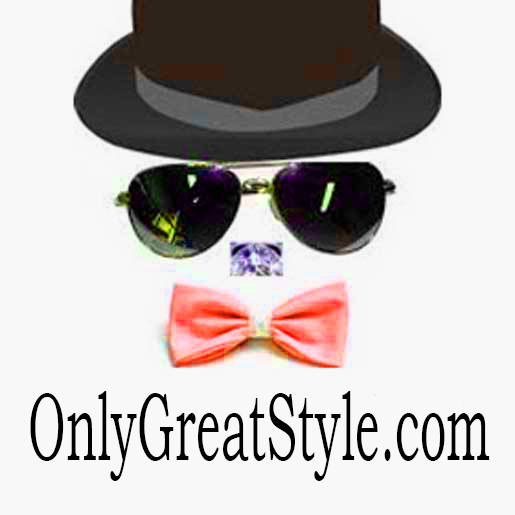 About : Only Great Style
About : onlygreatstyle.com offers reviews for years based on the latest women's and men's fashion news; with a great job we select the most beautiful articles from fashion shows and official sites.
About : Only Great Style
The platform chosen uses the blog style always updated, for a better view of the content for our many readers. Our readers are lovers of fashion and good taste and look in our reviews, items suitable to complete a trendy look. In our articles visitors find news about : clothing, bags, shoes, accessories on top of Google searches. Our typical reader follows social networks, but mainly, look at our reviews before making purchases.
The most followed brands
Only Great Style informs users about the latest arrivals of the most followed brands, dedicating their time to a meticulous selection. Our platform appears in search engines, thanks to the hard work of our reviews. Our editorial line and moral, he made us follow a transparent and honest method, towards our readers ; that is, more articles, more updates, free content and material not identical to other sites. We dedicate ourselves to the visitor, reader or buyer, by advertising the official websites. We do not publish two reviews copied a day, just to share them, doing hours and hours spam on social, we entrust ourselves with faith to the meritocracy of the Search Engines.
Unique in his gender
onlygreatstyle.com proposes itself as unique in his gender, aiming to review the best of lookbook, catalogs, fashion weeks and fashion shows, providing frequently reviews dedicated to a single brand with all his new collection. In this way the followers who love the Brand, they can choose the best clothing items, to update their seasonal wardrobe.
A portal for everyone
Only Great style is aimed at a wide audience, taking care not only of the new arrivals of the big Brands, but also the new Brands that stand out in the great world of fashion. In addition we are attentive to news on beachwear, sweet clothing and large bridal collections. We analyze and evaluate the news, looking at Google Trends and the value for money, in addition to the normal judgment meters.
We are present in all seasons
Only great Style always looks for the best of spring summer collection and fall winter collection, trying to satisfy the demands of visitors, analyzing the most read reviews. We do not limit ourselves to publish the single fashion show, or photos present on the web ; but we go down in the details with personalized articles in our categories : fashion, clothing, bags, shoes, accessories and fashion shows.
We work for You
Only Great Style tries to offer a useful and readable product. We process images to avoid providing duplicate web products. We are in favor of free web content, respecting the property, which must not undergo identical copies for text and size. In this way we may offer a unique product with so much work behind it.
Our Partners
Browsing you can find some sites in English and Italian that publish the contents of onlygreatstyle.com on the same dates, but we confirm that they are our property, stressing that they are not automatic aggregators, it's all manual work ; in fact if you look carefully even if the settings are similar, they are different in form and size for images and content. So they are not clones and follow our editorial line with a strenuous and respectful job that satisfies the research of numerous users.
Follow us
So To follow our reviews and all Brand new arrivals,, subscribe to Feed Newsletter through the form. Then again with the modern technologies, you can use the famous social mobile apps. Such as to the buttons "Follow" in our social spaces to links : the our Twitter, then on our Pinterest boards, and our Google+ or use the I like it and share it on Facebook and more. Thank you for choosing onlygreatstyle.com and good continuation in our reviews.
Contact us